Posted by Scuba Herald at 11:04 pm 0 Comment Print
Sometimes we thing: I have seen everything already. But once again, we find amazing photos, amazing moments, that make us go : OH MY GOD DID YOU SEE THAT? this time this unique moment coments from New Zealand.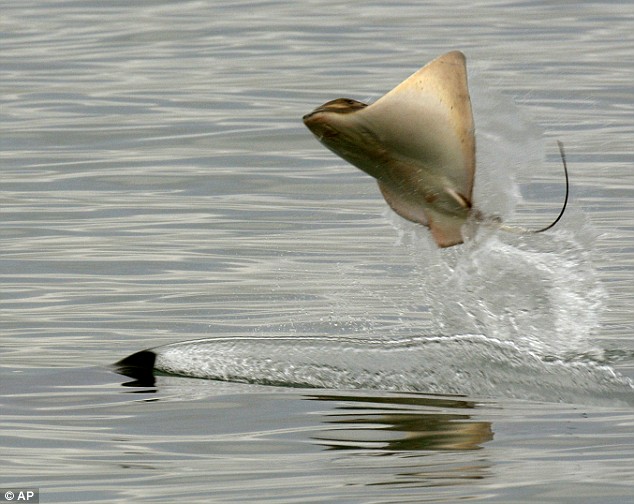 The encounter was captured in calm waters just off St. Heliers beach in Auckland, New Zealand, yesterday.
Five or six orcas gathered in the morning sun to feast on the stingrays resting near the shore, while another 30 orcas hung around at the back of the harbour.
A huge crowd gathered to watch the spectacle.
While stingrays seem most content to spend their days lying at the bottom of the sea-bed, occasionally sticking their stingers into unassuming human feet, this one proved they can be moved to flights of fancy when needed.