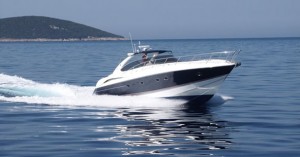 We all love to dive in Thailand, and for sure Scuba Diving in Thailand is a must if you are seriously into diving.. but if you have ever been in Thailand, you may well know that THAI boat Drivers are bloody insane… and well, today, I'm afraid we have another horrible accident, thanks to one of that mad speedboats and their insane Thai Pilots…
A Russian tourist was cut in half by a speedboat's propellers off Pattaya coast yesterday afternoon and another tourist is missing, police said.
Police said at 2pm the two scuba divers were hit by a two engine speedboat near Koh Larn, about 300 metres off Pattaya's coast in Bang Lamung district.
One of the victims, later identified as 40 year old Poliakov Oleg, was cut in half, while his companion is still missing.
Police said Oleg was visiting Koh Larn along with four family members and friends. He had been swimming in the scuba diving zone but resurfaced as the speedboat was passing by and was struck by the propellers.
Police arrested boat driver Ritthirong Phanla, 47, who said he was transporting ten tourists from Koh Larn to Pattaya Beach's Hard Rock Cafe plaza when the swimmers suddenly surfaced and he was unable to stop.
Police initially charged Ritthirong with reckless driving, checked if he had a legal license and submitted him to tests for drug abuse and alcohol level, said Provincial Police Region 2 deputy chief Pol Maj Gen Suwira Songmetta.
More Scuba Diving News