South West Rocks Dive Center Dive Master looses hand in Scuba Tank Explosion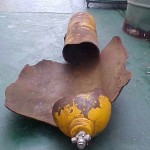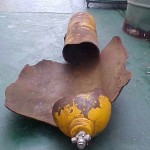 Australia: THE South West Rocks community is in shock after a well-known dive master was seriously injured by an exploding scuba tank.
Murray Amor, 62, lost his right hand and suffered serious injuries to his right leg when the tank exploded at the South West Rocks Dive Centre about 3.40pm on Sunday.
Mr Amor is the equipment service manager at the centre and was doing a routine refill of some scuba tanks when one blew up.
Police believe the tank Mr Amor was filling ruptured and blew into several pieces, tearing large gouges in the brick walls of the building.
Mr Amor was rushed to Kempsey Hospital and later airlifted to Sydney, where he was believed to be in a stable condition yesterday.
South West Rocks Dive Centre owner Peter Hitchins said Mr Amor was doing as well as could be expected under the circumstances.
"He's in good hands," Mr Hitchins said.
"He's conscious and having a joke. Obviously now we're all hoping for a speedy recovery.
"We're all in shock."
Mr Hitchins said he would wait until the police investigation had concluded before making a comment on what had caused the explosion.
On the centre's website Mr Amor is described as an experienced skipper and dive master.